$108 spent on baby stuff today. Two consignment stores and one wool bought off another Mom on diaperswappers. One consignment was 1/2 red and orange with tax, one store was $1 white and blue tags with no tax. I kind of lost track of what I spent on what and they take the tag so it is hard to remember.
Fluff #1 and the most expensive piece ($35):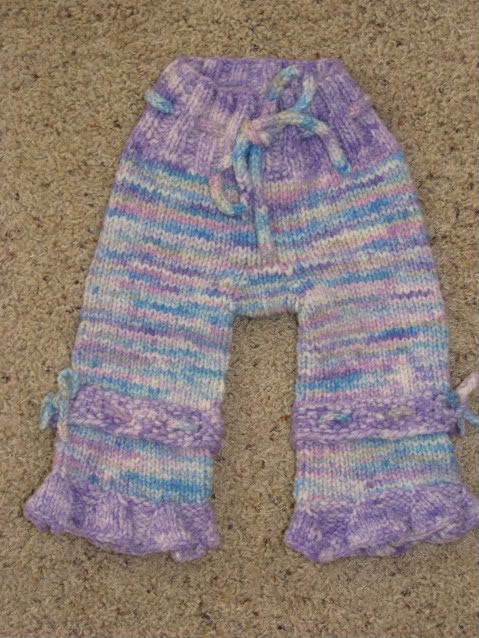 Convertible wool longies. New. Did you all know wool is naturally waterproof and antibacterial? And if you get good wool, it isn't itchy. And did you know you can dye wool with kool aid? I am going to play with a skein as soon as I find some.
Newborn love. The top row is all new. The bottom 5 onesies should go with the longies I bought. I'll have to cut the snap part off and hem them but that is ok.
This Gymboree sleeper was a little more. It has reindeer on it and it doesn't look like it has been worn. The blanket is super fuzzy and was just $2 and has the tags.
Finally! I found paper lantern clothes. Just the jacket so far, worse case I'll get Mom to make a bottom to go with this.
Carters & Old Navy, my favorite.
These might not fit but I couldn't pass up like new Carters rompers for $1 each.
These also might be too small, but for $1 each I'll risk it. I can always pass them to someone else. The top left one is super nice, a bubble romper and matching jacket. Top right has smocking, very sweet.
These are larger and should fit. And they were $1 each too.
Zooming in on this one, so sweet and it had tags.
And check this out
Does this look familiar? I have one for Natalie to wear too :)
Two random skirts. The pink one is gymbo.
And on to poor Natalie. She doesn't have a thing to wear (ha ha ha)
Denim shorts and jumper were cheap, just $1. The corduroy skirts are Old Navy, much cuter than the picture shows. One for now, one for next year.
And these shirts for next summer were $1 each.
And last but not least, a dress for next summer and a top for next winter. The top is super cute in real life, corduroy Gymboree. The dress isn't really my style but it was $1 and will be cute when it is hot.
Bye for now