So I get to work and after an hour, Sharon mentions the rally. I tell her I didn't have tickets and she said I didn't need them. So I hopped in my car, drove home really quick to get my camera and hightailed it to the airport.
Why?
McCain was at our little airport today! Look at us all grown up like!
I hadn't attended a rally like that before, it was a lot of fun. Next time I have the opportunity for something like that, I will arrive earlier, I was about 75 feet from them.
Unfortunately they were on the open end of a hanger. Bright light poured in from behind them. I took over 100 pictures and only two came out enough to see who is in the pictures. This is my best one!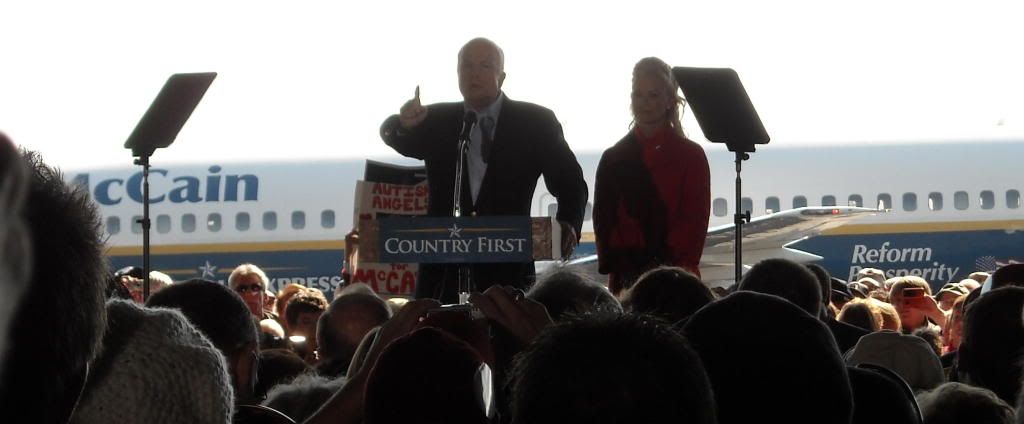 (Kim = pro-life = pro-adoption = conservative = Nobama)
Also tonight we had our monthly China adoption group meeting. Remember Katie? She is Kathy's little girl, the other single in my LID group. Look how cute they are! (and yes Natalie was pretty cranky when we got there)
Interesting day, it's always nice when you get to experience something new :)
(and here are 2 funny kitty pics too...come on, does no one think these are funny but me? has everyone already seen them in email and I am behind the times?)