I wonder how many hours I have lost in my life due to blogger.com? lol
Ok so tonight was our monthly China Adoption group meeting. Tons of super cute little girls. Natalie won the brat award for pitching several fits and throwing food. So proud
:sigh:

But she was cute before she went..

This series of pictures describes the evening pretty well...

Sweet Tia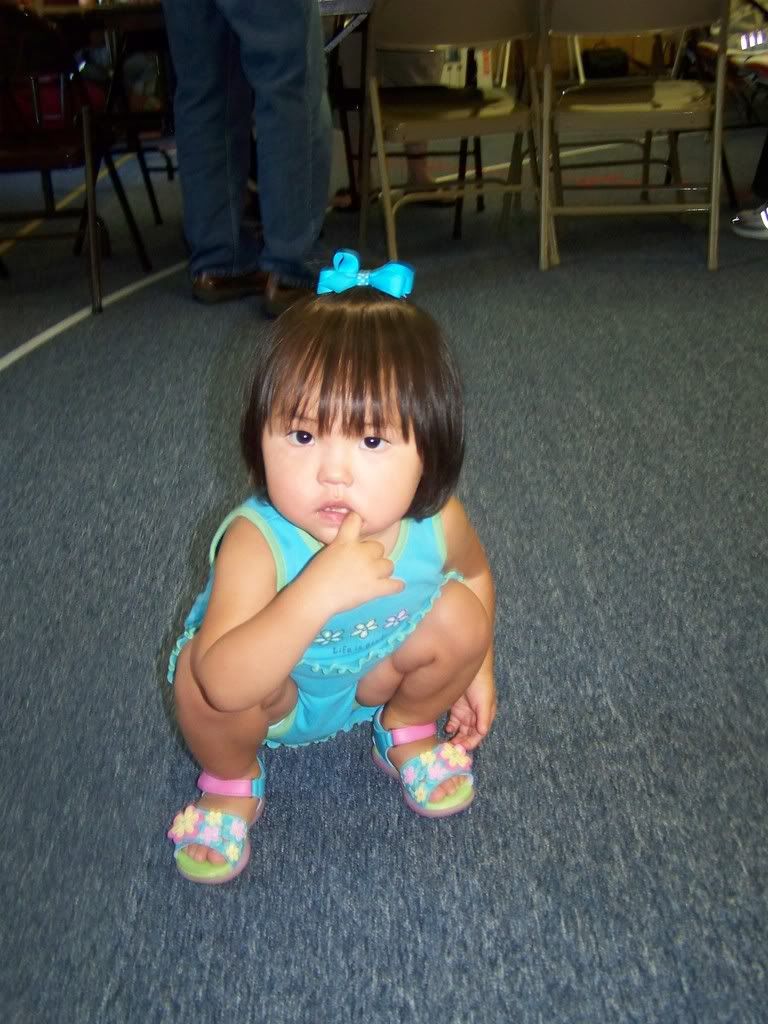 Sweet Katie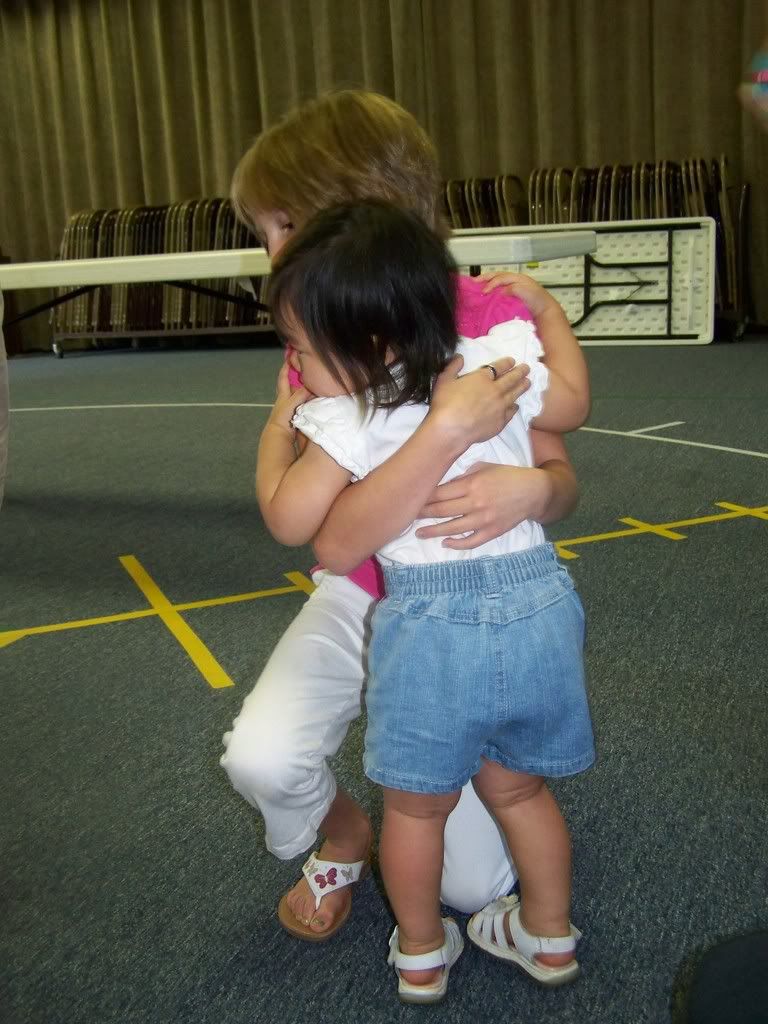 and the blur..look carefully, you can see my little darling tearing it up in the background...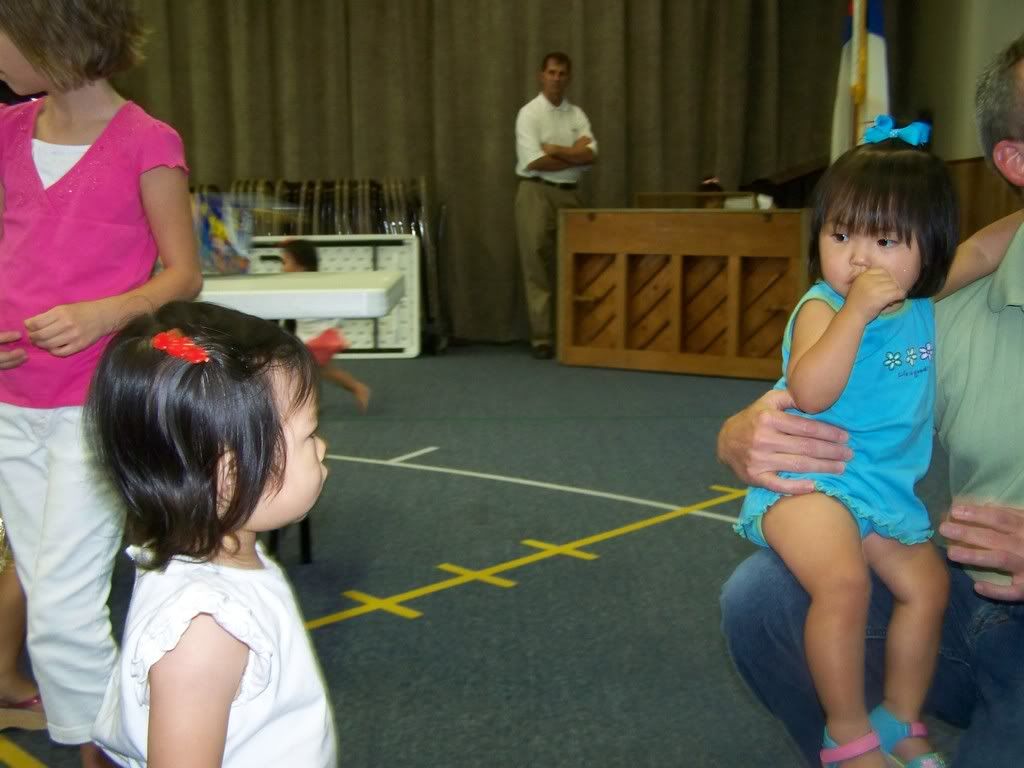 rotten rotten rotten! I hope she calms down soon and this isn't the early stages of the terrible twos!